Western Australian businesses are top web users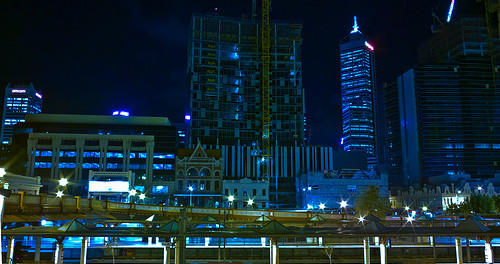 Western Australia has topped the country in terms of business investment into web management last year, according to a study by Telstra.
At the 2013 Telstra Business awards, based on at 600 Business Health Check Reports amongst small and medium enterprises, Western Australian businesses were found to have utilised online resources more than the national average to generate sales.
Among the emerging trends was the use of social media to engage consumers with businesses.
According to the West Australian publication, some of the report's findings included:
92% of Western Australian businesses had invested in web management, compared to 87% nationally.
74% sold products or services via their website, compared to 73% nationally.
Meanwhile, only 69% of businesses conducted physical sales only, compared to 75% of the country.
Social media was the most popular of 15 different types of marketing activities, closely followed by website and referrals marketing. This was the opposite of 2012 results, when social media ranked lower than website and referrals marketing.
Small and Medium businesses favoured less-expensive online promotion such as social media, email and search engine optimisation – ahead of online advertising and mobile marketing.
Despite the increase in web activity, traditional sales avenues such as referrals and face-to-face were still the most beneficial.
Telemarketing was among the least favoured marketing activities.
Will Irving, Group Managing Director of Telstra Business and Telstra Business Awards Ambassador, said the report, which evaluates local entrants' business performance against "international benchmarks, current legislation and accepted industry best practice," said the tools were an invaluable way to help local business improve and grow in Australia.
"Since the Business Health Check was introduced in 2010, thousands of awards entrants have found the individual report on their business invaluable as a guide to help them grow by identifying areas to improve," Irving said.
Entries for the 2014 Telstra Business Awards are open until the end of March.
The 2014 awards come with a prize pool of $800,000 for successful entrants.
This article is sponsored by Discount Domain Name Services, Cheaper Domains , and Information Brokers .