Australian dairy industry has new Legendairy website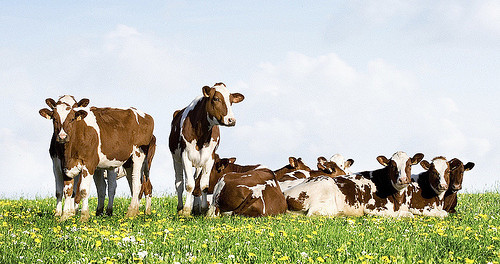 Dairy Australia has granted Australia's dairy industry a new mouthpiece by creating the new website www.legendairy.com.au.
It features news, personal features and information regarding work and food from the farming industry.
In a statement on The Australian Dairyfarmer website, Legendairy aims to be "an online treasure chest of":
The latest dairy industry facts and figures
Information about nutritional science
Information on how dairy products are made
Dairy recipes from the Dairy Kitchen
Stories of life on the farm, providing consumers with insights into the resilience, pride and professionalism of Australia's dairyfarmers
A series of photographs and videos from farms across Australia featuring farmers sharing their stories of life on the land
Merchandise via the online shop
Dairy Australia's spokesperson, Isabel MacNeill, said that the Legendairy website would accomapany existing social media pages to provide greater recognition for the hard work of dairy farmers, who contribute $13 billion to the Australian economy.
"It's a groundswell of support that is presenting Australian dairy in a really positive light, helping connect the industry with our consumers," MacNeill said.
"It's an opportunity for city-dwellers to get a glimpse of farm life and, at the same time, the videos focus on a range of topical information such as sustainability and business planning, that will be of interest to other farmers."
Macneill said the website would provide a central hub to source information and education about farming and the dairy industry in Australia.
"It will be a great reference for teachers, students, food lovers, health professionals and also help people working in the dairy industry provide easy answers to all those questions that we do get asked regularly," she said.
This article is sponsored by Discount Domain Name Services, Cheaper Domains , and Information Brokers .