Time to consider how lack of website accessibility affects people with disabilities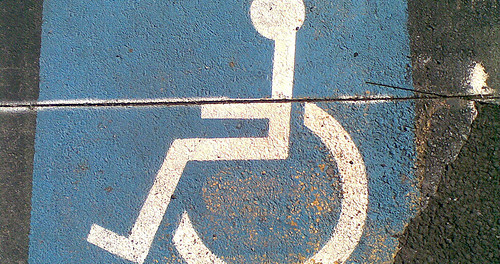 Maggie Whitnall, Client Services Manager at AusRegistry, recently penned a blog discussing issues of web accessibility for people with disabilities.
Speaking in recognition of International Day of People with Disability (IDPwD) on 3rd December, Whitnall interviewed Gunela Astbrink from the Internet Society of Australia on the topic of how Australia's domain name and website hosting industries can provide equal web access to all citizens.
The blog pointed out UN statistics that more than one billion people globally live with some form of disability, while, according to the Australian Bureau of Statistics, over 18% of Australians reported having a disability.
Whitnall rued the lack of accessibility provided by the online industry, compounding the hardships faced by such a significant number of people with disabilities, who already face enormous societal barriers preventing them from enjoying participation as equal members of society.
Whitnall noted some advancements made in the issue- the Australian Human Rights Commission reminds companies of their obligation to promote equality and eradicate discrimination, and the Australian Government has mandated the Web Content Accessibility Guidelines 2.0 for all government websites.
However, the consensus still is that not enough measures are being taken to address the matter, and many people with a disability remain disadvantaged by poor web accessibility.
Along with being a basic human right, Whitnall also alluded to the business sense of supplying information technologies to people with a disability, with a British study which showing UK companies lose £80 billion in lost revenue due to their lack of full accessibility for all users.
In the interview, Ms Astbrink provided a host of tips for websites to be more accessible, including: captioning videos for people with hearing impairments or with English as a second language;
using the alt attribute to meaningfully describe images and add context to content for blind people using screen reading software; using form labels to help a blind user understand the context of the form; using suitable colours for greater visibility; and allowing keyboard control.
In another blog from TechRepublic, editor Chris Duckett declared measures to improve website accessibility should be responsible basic protocol, rather than a reaction to calls for action.
"The really annoying part with many of these suggestions though, is that they should not be part of an attempt to make sites accessible, they should be an ingrained technique for creating good web sites", he said.
Whitnall concluded, "access to information and communication technologies creates opportunities to everyone in society, but perhaps no-more so than for people with a disability."
This article is sponsored by Discount Domain Name Services, Cheaper Domains , and Information Brokers .