AusRegistry General Manager thrilled with .au domain name sales in 2013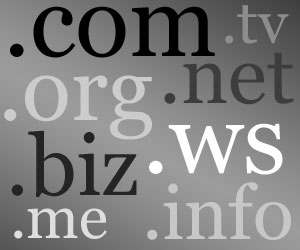 AusRegistry General Manager, George Pongas, has praised the Australian domain name space after a number of Australian domains were sold at high prices in 2013.
The sale of cruises.com.au for $103,400 was the fourth highest reported sale in 2103, ensuring that, for the second time in three years, Australia had a representative in the top four.
It was beaten only by:
jobs.ca (Canada) at $450,000
fotograf.de (Germany) at $117,810
pizza.nl (Netherlands) at $103,400
The success of cruises.com.au follows the record breaking sale of investmentproperty.com.au, which topped the charts in 2011 at $125,000.
Consistently, a number of Australian domain names have landed amongst the biggest sales in any given year for country code Top-Level Domains.
In 2012, hobart.com.au sold for $67,600, ranking 15th in that year's chart.
The other .au domain name in 2013's top 30 was mysuper.com.au, which came in at 29th after selling for $28,691.
Pongas said Australian premium generic .com.au or .net.au domain names were always highly valued, and a sound investment.
"This is a terrific result for .au and demonstrates the strong position it has attained on the global stage", he said.
"It's especially significant considering the larger namespaces it's competing with and the countries with bigger economies.
"Despite Australia's relatively small population, the .au namespace is recognised as one of the world's leading country codes and ranks in the top 10 country code Top-Level Domains globally."
This article is sponsored by Discount Domain Name Services, Cheaper Domains , and Information Brokers .