REA Group looking at life after realbusinesses.com.au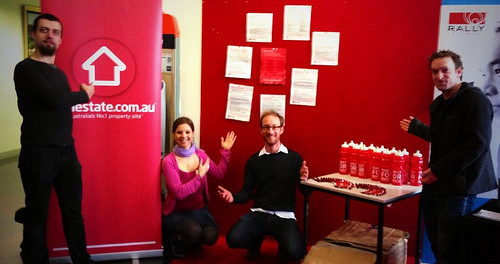 REA Group, the global online real estate advertising company based in Melbourne, is looking at life beyond one of its twelve websites, realbusinesses.com.au, with its imminent closure due in March 2014.
A press release in December 2013 confirmed REA Group's decision to close the site.
"The site, created to connect people looking to buy and sell businesses, will cease operations from Monday 3 March 2014."
Operating since 2002, realbusinesses.com.au is "a leading site showcasing Australian businesses for sale, provid[ing] a medium for business brokers to advertise their listings on the internet and for potential buyers to search for."
Greg Ellis, Managing Director and CEO of REA Group, which is majority owned by News Ltd, said the group was closing the site as part of its ongoing assessment of its business operations.
"We regularly review our business to ensure that we are focussed on our long term strategic goals and ensure that we are aligned behind our purpose," he said.
"The core focus of the Group has moved away from the original purpose of realbusinesses.com.au, and the investment required to compete at the cutting edge of technology was not considered a viable commercial proposition.
"While realbusinesses.com.au has played an important role in the REA Group portfolio, the decision to close the site is the correct one for our business at this point in time".
REA Group describes itself as "a leading digital advertising business specialising in property."
"Listed on the Australian Securities Exchange (ASX) in 1999, the Group operates Australia's No.1 residential and commercial property websites, realestate.com.au and realcommercial.com.au."
REA Group also run operations overseas, with a presence in Europe and Asia.
Mr. Ellis concluded by thanking customers: "We'd like to thank our loyal customers for their support over the last 11 years and wish them the best of luck for the future," he said.
No comments were made about the possibility of a replacement website or new project by the REA Group.
This article is sponsored by Discount Domain Name Services, Cheaper Domains , and Information Brokers .