Pharmaceutical giant cured of cybersquatter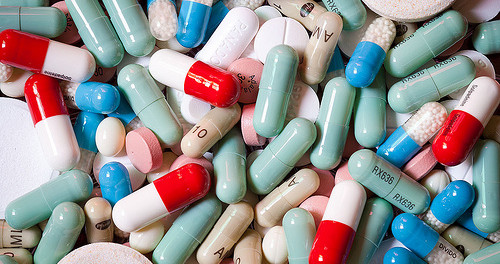 A notorious domain squatter has been ordered to transfer the Australian domain name tevapharm.com.au to Teva Pharmaceutical Industries Ltd, after the global pharmaceutical company made a complaint to the World Intellectual Property Organisation (WIPO) about its unlawful use.
In its claim, Teva, established in 1944 with over 46,000 employees and trademarks around the world since 1977, including in America and Australia, said it was one of a number of domain names registered by the registrant, going by the alias Chistovich Vyacheslav, trying to impede on established companies' business activities.
"[Vyacheslav] is associated with a vast portfolio of more than 4,000 domain names which… constitutes "overwhelming and unrefuted evidence of… tactical activities as a serial cybersquatter"", the complaint said.
Other registrations, including lufthansa.com.sg, andritzgroup.com and naturalizer.co, "shows that [Vyacheslav] or its associates has a history of registering multiple famous trademarks as domain names in an attempt to prevent the owners of those marks from reflecting them in corresponding domain names, and constitutes bad faith conduct to block or otherwise disrupt the business or activities of the trade mark owners."
Teva's representatives successfully argued that the registrant had never acquired common law rights or authorised use of the Teva name, and the site only served to provide pay-per-click links to other websites offering similar services, therefore taking advantage of "the goodwill that inheres in its trademarks."
As the domain name "was registered 17 years after the registration of tevapharm.com and 36 years after the first registration of TEVA as a trademark… it would have been remarkably difficult to avoid awareness of Teva's brand considering the global scope and breadth of its business", apparent that the registrant knew of the TEVA name and purposely registered the domain in bad faith.
Vyacheslav, nor the other listed respondent, Apex Domain Pty Ltd of Bankstown in Australia, responded to the claim.
WIPO panelist Philip N. Argy determined that Teva successfully proved that the tevapharm.com.au domain name was identical to the Teva trademark, had no legitimate rights or interests, and was registered in bad faith.
The domain name was ordered to be transferred to Teva Pharmaceutical Industries Ltd.
This article is sponsored by Discount Domain Name Services, Cheaper Domains , and Information Brokers .