Online love bugs increasingly being squashed by scams in Western Australia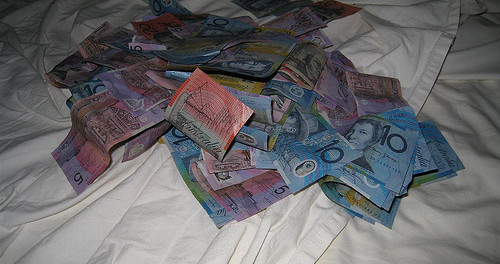 An article from The West Australian has revealed dating site scams are rising at an alarming rate in Western Australia.
Scams had gone from costing 23 people $870,000 in 2012, to robbing 187 people of $8.97 million by 2014, a staggering increase of 900 per cent at an average of $25,000 a day.
Both males and females were affected equally, losing on average $48,000 per scam.
Commissioner for Consumer Protection, Anne Driscoll, said people seeking relationships online should be wary of potential partners asking for money, many of which created false profiles usually compiled of stolen Facebook images.
"While the relationship is created in the virtual world, there are physical gestures which, for the victim, make it seem real," she said.
The article revealed scammers went to extraordinary lengths to make an online relationship seem authentic, sending flowers, cards, photos and even a perfumed handkerchief to unsuspecting victims, before creating a compelling reason for their lovestruck partner to send money to them.
"One victim received a sketched drawing of her and the man from their photos posing as a happy couple, " Driscoll said.
One victim lost hundreds of thousands of dollars in the space of a month, after a man claiming to be a US miner who had moved to Perth struck a relationship with her, asking to send money so he could finish a construction job overseas.
Despite initial suspicions, she proceeded to send the money, only realising after contacting a friend in the financial industry that she had been scammed.
"If you're involved in it you possibly can't see it, whereas someone who is not involved can," she said.
Project Sunbird, an arm of the Western Australian fraud squad, recently had to contact six women advising them they had fell victim to the same man, losing $550,000 over six months.
The increases in fraud follow the suspicious death of Wagin woman Jette Jacobs, 67, in South Africa,.after she had struck a relationship with a man named 'Jesse' from Nigeria.
She had sent over $80,000 to him over a period of four years.
She left just before a letter from Project Sunbird had been delivered to her address, warning her of the potential scam.
Many of her possessions were found missing from her villa.
The scammer had reportedly been arrested in Nigeria on January 28 in connection to the crimes.
Ms Jacobs' son said her family and friends and had often tried to talk her out of going to South Africa, to no avail.
"So as you can see, one consequence of the Internet scammers has taken her life," he said.
This article is sponsored by Discount Domain Name Services, Cheaper Domains , and Information Brokers .