Monash University obtains own top-level domain in world first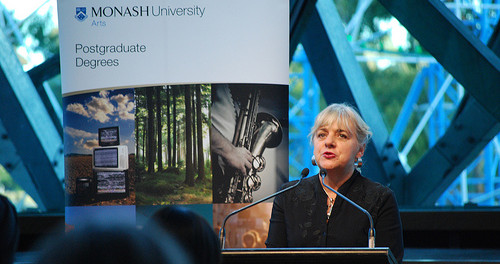 Monash University in Australia has become the first globally recognised "brand" to be granted ownership of its own specific top-level domain (TLD).
The domain extension '.monash' will now join almost 100 other domain names awarded since October, beating the likes of Google, Apple and 600 other major brands applying for their own TLDs.
Primarily seen as a commercial opportunity to consolidate a brand's marketing strategy, Monash University chief information officer Ian Tebbett said the domain suffix will allow Monash to manage all its domain names under one global sphere.
"Greater control over our content and domains will strengthen our online presence and better represent Monash as a global institution," he said.
After TLDs were open to applications in 2012, ICANN, the global domain name governing body, received more than 1900 applications from around the world, including 40 from Australia, for both generic and brand specific domain extensions.
Applying for a unique suffix is not a bargain-priced venture.
The value of the domains is more than $210,000 each, before factoring in maintenance fees to ICANN and online registry services, estimated to be worth millions of dollars.
Adrian Kinderis, chief executive of ARI Registry Services, which represented Monash throughout the transaction, said there were no plans to sell any domain names under the '.monash' suffix to any to third parties, maintaining the domain name would be used to provide secure websites for customers and clients.
Other domain extensions likely to be granted in the future include '.commbank', '.apple' and '.melbourne', as well as generic names such as '.film'
Kinderis expected other universities to get on board.
"We'll soon see the likes of .bond, .latrobe and .rmit join .monash when they delegate in the coming months," he said.
This article is sponsored by Discount Domain Name Services, Cheaper Domains , and Information Brokers .