Melbourne IT catches competitor in its 'net'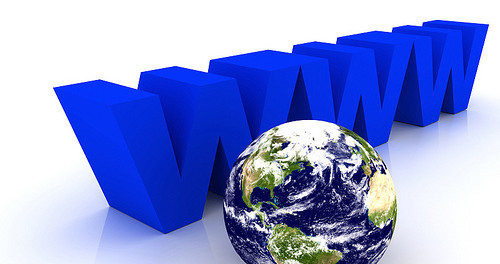 Melbourne IT announced on Thursday that it had acquired Netregistry Group for $50.4 million, "subject to regulatory approvals".
Very pleased to announce the news that Melbourne IT is to acquire Netregistry. Read more: http://t.co/twc8wUOVld

— netregistry (@netregistry) February 27, 2014
In a statement on Netregistry's website, acting Melbourne IT CEO Peter Findlay said the Share Purchase Agreement would benefit all parties involved, from customers, employees and shareholders.
"The proposed transaction will bring together two of Australia's leading web-services businesses," he said.
Larry Bloch, Founder and CEO of Netregistry Group, said the transaction justified the effort he and Netregistry had put into their web services since 1997, and looked forward to continue his role on the board of the newly conjoined company.
"The merged entity will benefit from the leading products, management team and efficiencies of both companies," he said.
"I look forward to joining the board of Melbourne IT and being involved as the businesses are integrated, evolve and grow their services."
According to James Hutchinson from the Australian Financial Review, the merged business will have over 800,000 combined customers, with the majority coming from from NetRegistry, which had a reputation of being Melbourne IT's cheaper competitor.
"The private company had annualised revenues of $30 million and earnings of $6 million 2013," he said.
"Melbourne IT said it expected $5 million in cost synergies by 2015 from a merger of the businesses, and would fund the acquisition out of existing cash and $20 million of new debt."
However, Netregistry reiterated to its users that its systems will remain unchanged for the foreseeable future, with no comment on changes in price structure.
"All our systems will continue to be supported into the future and there will be no disruption to Netregistry Group customers," the statement said.
Bloch said the acquisition would leave both companies in a stronger position to succesfully compete against overseas competitors in the Australian market.
"One of the reasons [for the merger] is that it is my view that the larger you are the more chance you have of being a winner in the space and NetRegistry and Melbourne IT are now a more significant business than we were individually," he said.
"It's a globalising market and scale is very important and there have been in-roads by international players like CrazyDomains and goDaddy, so creating a strong Australian champion in this space is absolutely the thing that should be done."
This article is sponsored by Discount Domain Name Services, Cheaper Domains , and Information Brokers .