ICANN update on Oceania region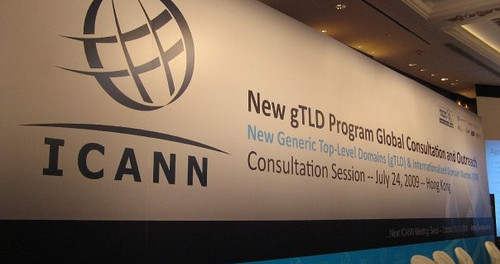 In a blog for the Internet Corporation for Assigned Names and Numbers (ICANN), Save Vocea, the regional VP for Australasia and Pacific Islands, updated readers on the presence of ICANN in Oceania.
ICANN is the not-for-profit organisation in charge of the world's Internet unique web address identifiers, ensuring operations remain functional and secure. In the update, Vocea discusses how ICANN have implemented measures in Oceania to best improve services and communications within the region.
"Vast stretches of land and water connect Asia, Australia and the Pacific Islands to form one of ICANN's five service regions… our Global Stakeholder Engagement (GSE) team divided up the region to provide better service and closer communications," he said.
Vocea makes note of the impressive performance of country code top-level domains (ccTLDs) in the region.
"In the Pacific Ocean alone there are 25 ccTLDs for countries and territories and some are quite well known as their management and domain registration business models allow for global registration of strings. Among them is .tk for Tokelau which recently topped the number of active domain name registrations globally," he said.
"Some other well-known vanity ccTLDs are .as, .fm, .ki, .nu, .to, .tv, .vu and .ws".
Vocea praised the emerging leadership amongst community representatives in Oceania for their overall contribution to ICANN.
"A number of community representatives from the Oceania sub-region have participated in ICANN meetings since ICANN's inception. A few have gone on to perform leadership roles in the various constituency groups to guide and support ICANN's work."
He also commended the ICANN fellowship programs which "[reach] out to the less developed regions of the world to build capacity within the ICANN Multistakeholder Model."
"ICANN fellowship programs have also boosted participation from the sub-region as travel support for many is the only way a representative from a small country or territory can physically attend [ICANN meetings]," he said.
"With their exposure to ICANN, new leaders continue to emerge and they are well represented and engaged at the ICANN Board."
Vocea noted the new development of Asia/Australasia/Pacific Islands commencing their own plans for an ICANN engagement strategy after the recent opening of an ICANN centre in Singapore, which followed the trend of other regions developing their own regional strategies.
"It became apparent that the Asia/Australia/Pacific community should also consider developing their own ICANN engagement strategy," he said.
"Community members from Oceania had always met informally at ICANN meetings but after ICANN 47 in Durban, they formalized their own WG to start working towards developing its own Oceania-ICANN Engagement strategy."
He also brought to attention the current online survey for participants in the Oceania region to help the consituents better develop regional strategies. Click here for the survey.
"The working group will update its draft report at our next meeting, ICANN 49 in Singapore. I look forward to seeing all of you there," Vocea concluded.
This article is sponsored by Discount Domain Name Services, Cheaper Domains , and Information Brokers .