Daily Mail to add to competition to online news in Australia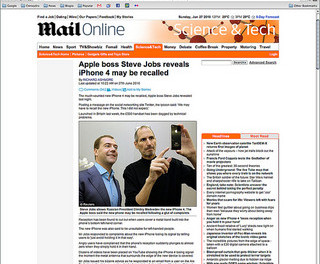 In an article by Jake Mitchell in the Australian Financial Review, former editor of News Corporation's news.com.au, Luke McIlveen, has ambitious targets in his new role at Daily Mail Australia.
Without revealing specific figures, McIlveen said his venture will be concentrating on targeting readers from larger rivals.
"With the Australian news websites it's been a bit of a three-way tussle at the top for the past four or five years and nobody really cracks the 3 million mark too often in terms of unique audience," he said.
"When you consider the size of the Australian market, 3 million is a pretty modest number."
When considering that the 3 million figure is already 200,000 more than current leader and his old employer achieves, McIlveen's statement is very ambitious.
Current readership figures include:
News Corporation's news.com.au- 2.77 million
Fairfax Media's smh.com.au- 2.75 million
Nine Entertainment Co's ninemsn.com.au- 2.45 million
MailOnline is the online version of right-wing English tabloid The Daily Mail, known for its large pictures, over the top and long headlines, and unforgiving celebrity gossip. However, McIlveen said the local version would also contain ample hard news.
Daily Mail's worldwide readership accounts for around 189 million monthly unique visitors, making it the world's most frequented English-speaking news site.
McIlveen said a mass audience was possible with the right combination of news and entertainment.
The Daily Mail Australia will hire around 50 local journalists, with some already reportedly poached from Fairfax, News Corp and other organisations.
Its expansion in Australia follows the launch of left-leaning The Guardian Australia last year, both of which offer their content for free, concerning for local publications placing more paywalls around their content.
McIlveen said he was in competition with a range of sites, not just traditional news publications.
"To me it's not a question of 'are we competing with [News/SMH/Yahoo]?' … of course we are, it's obvious," he said.
This article is sponsored by Discount Domain Name Services, Cheaper Domains , and Information Brokers .
"But you're also competing with Twitter and Facebook, you're competing for people's time. Increasingly people read their news in a whole heap of ways and it doesn't just involve going to a masthead and logging on everyday."