Australian man pays the price for questionable domain name registrations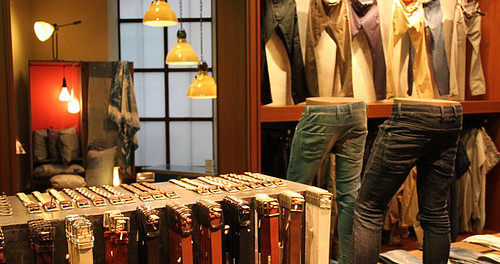 A South African retailer has gained control of three domain names registered by an Australian after they filed a complaint with the World Intellectual Property Organisation (WIPO) over the misuse of the domains.
Mr. Price Group Limited of Durban, South Africa, represented by Fisher Adams Kelly Patent and Trademark Attorneys, Australia, filed a complaint in late 2013 against Peter Duncan of Darlinghurst, Australia, for the illegitimate registrations of the domains 'mrprice.com.au,' 'mrprice.net.au' and 'misterprice.com.au'.
Mr. Price is one of Southern Africa's most well-known clothing and homewares retailer in South Africa, with almost 600 stores in operation. With origins dating back to 1885, the current Mr. Price trademark was registered in the mid 1990's.
Duncan had an Australian business name registered under "Mr. Price" since 2004, along with a New South Wales registration in November 2012. Two of the domain names in question were registered in May 2012, with the third registered in February 2013.
The Mr. Price Group argued that the registered domain names were identical to their trademark, and they had not authorised Duncan use of those names. They claimed their sponsorship of a number of global sporting events made them an internationally recognised brand, with the first 100 results on Google.com for Mr. Price all relating to their business.
While the Mr. Price group had been aware of Duncan's business name registration, there was no evidence to prove it had been used to trade or associate itself with any products or services, remaining inactive since its registration.
Furthermore, in an anyonymous negotiation in May 2012, Duncan or his representatives were approached by Mr. Price's agents, asking about the potential sale of one of the domains. When offered $1,500 for the domain name, they made a counter-offer of $40,000, suggesting an exorbitant profit was one of the potential purposes of registering the domains.
Given until January 2014 to respond to the claims, no correspondence was made by Duncan nor his represesentatives to WIPO by the deadline. The WIPO panel ruled it was sufficient time to lodge a response, and proceeded to investigate the Mr. Price Group's claims.
It found that all three disputed domain names, including the gramatically different 'Mister Price', were all aurally or visually identical to the trademark.
It also agreed to claims that the Australian Mr. Price business name and domains had remained inactive, and, because of its aggressive counter-offer to the proposed sale of the domain names, had likely registered the domains with the intention of selling them at a substantial profit, indicating a registration made in bad faith.
As a result, the disputed domains were ordered to be either transferred to Mr. Price Group, or be cancelled altogether.
This article is sponsored by Discount Domain Name Services, Cheaper Domains , and Information Brokers .