AGL's domain name case runs out of gas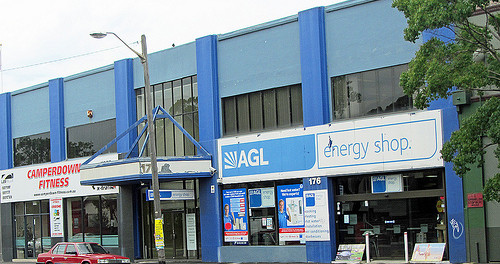 Energy company AGL has lost a battle to gain access to the domain name agl.com from an American registrant.
Operating since 1837 with various trademarks registered in 1975 and 1999, along with 44 domain names incorporating the AGL mark, and "generat[ing] earnings of over $1 billion (AUD) in the last financial year," AGL attempted to obtain the agl.com site from James M. van Johns of Erie, Pennsylvania.
First registered in 1999 by van Johns, the site changed ownership up to four times before being re-acquired by him on August 1, 2011.
While agl.com has historically acted as a "parking site providing links to websites of third parties which are unrelated to the energy industry," it was found recent links did include companies from the energy industry.
The proceeding, which commenced in October 2013, saw AGL try prove the site was registered site identical or confusingly similar to the trademark, was registered in bad faith, and had no rights or legitimate interest in the name.
AGL's complaints included:
AGL registered its trademarks between 1975 and 1999, meaning agl.com is identical to the trademarks.
van Johns does not offer any bona fide goods or services through agl.com, instead providing links to other websites of third parties for monetary gain, meaning he does not have any rights or legitimate interests in agl.com.
van Johns' business is not commonly known by the term "agl" and he has not been authorised by AGL to use the name in any way.
van Johns must have been aware of AGL's trademark when he acquired the disputed domain name, especially when he renewed the disputed domain name in 2013, meaning the registration is in bad faith.
"[van Johns] appears to be holding the disputed domain name for the purpose of selling, renting or otherwise transferring the disputed domain name for valuable consideration in excess of [his] out-of-pocket costs, or for the generation of money through a click through scheme."
van Johns' response included:
AGL does not have exclusive rights to the 3 letter combination "agl", as many other businesses are known as "agl", and use domain names containing those three letters without any knowledge of the energy company's rights, i.e, "www.aglmediagroup.com"; "www.aglweldingsupply.com"; and "www.aglhomes.com",.
van Johns registered the disputed domain name over 14 years ago, along with many other three letter domain names in good faith, such as sfm.com; xbk.com; vwq.com, etc, part of his online strategy.
The use of the agl.com to provide links to third party websites can be considered a bona fide offering of goods or services under WIPO Policy.
van Johns, based in the USA, was not aware of the AGL trademark when he registered the disputed domain name, and was "neither targeting nor trading on the goodwill of [AGL]".
In considering the arguments, the panel was split. Whilst all agreed the name was identical to the trademark, whether or not van Johns had legitimate interests in the domain name proved the sticking point in the case.
Panelists Christopher Pibus and Diane Cabell agreed with van Johns that 3 letter trademark combinations such as "agl" were inherently weak and warranted limited protection, especially as a number of businesses in different countries already used the 'agl' combination in their names.
Furthermore, they agreed that van John's lack of knowledge of the AGL trademark stemmed from a geographical divide, as he was an American citizen, while AGL is an Australian company. As his business model involves the registration of hundreds of 3-letter domain names on a large commercial scale, the panelists agreed that one happened to coincide with AGL's name.
However, while panelist Andrew Christie accepted that van Johns has adopted a business model of registering three-letter combinations, he did not consider such a practice to give rights or legitimate interests to the disputed domain name.
He also believed that van Johns should provide evidence other than "mere commercial attractiveness of the disputed domain name" to establish rights or legitimate interests in its use.
He did not view the practice of "capitaliz[ing] on the value of AGL's trademark by using the disputed domain name to obtain pay-per-click revenue by linking to third party websites most or all of which are related to [van Johns'] field of business, in the most recent version of the Respondent's website," as a legitimate interest in the business.
Despite Christie's view, the case was determined by the majority, and AGL's complaint was denied.
This article is sponsored by Discount Domain Name Services, Cheaper Domains , and Information Brokers .