A-league club could rebrand after new domain name and trademark discovered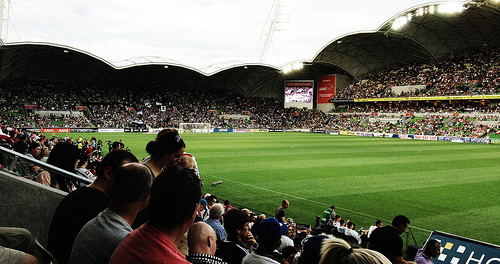 A-league club Melbourne Heart could soon have a new identity after being purchased by the same owners of English giants, Manchester City.
After its sale was confirmed on Thursday, an application for a trademark of the name 'Melbourne City Football Club' by MHFC Holdings Pty Ltd was discovered to have been lodged just a week before.
This follows the registrations of domain name 'melbournecityfc.com.au' and business name Melbourne City FC in July 10, 2013 by Holding M.S. Australia Pty Ltd, headed by Bart Campbell, soon after purchasing the Melbourne Storm NRL club.
Campbell is now also a minority, 20% shareholder at Heart.
While the various name applications suggested the sale was imminent for some time, neither parties have yet confirmed or denied whether a re-branding is on the cards, only saying that any major developments would be considered at the conclusion of the current 2013/14 season.
Manchester City chief executive Ferran Soriano said, "the first thing we must do is take the time to listen and learn and then to develop our strategy for strengthening the club over time."
"This is not a small Manchester team, this is a Melbourne team that will use the resources of the City group", he said.
"In every organisation that you want to improve, the first thing is to listen, so we will not make any significant changes until the season is finished, also out of respect for the current manager, team and staff.
"So we will listen, understand everything in detail, then we will decide very fast and we will execute very fast any changes need to be made. This is the lesson we have learned [from Manchester City and New York City.
"If you look at where Manchester was and is today, it's pretty impressive. But the improvement has been done on the basis of respect for the history, the tradition, and we will do the same thing".
This article is sponsored by Discount Domain Name Services, Cheaper Domains , and Information Brokers .