A guide to the Guns For Hire saga highlighting the importance of trademarking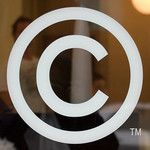 The Sydney vs. Perth based Guns For Hire battle looks to drag on almost two years after the case first came to light. The Sydney firm is refusing to cease operations despite the Perth firm being awarded the trademark. But how did it get to this point between the two marketing and publicity firms?
Background Information- The main players:
1) Name: Guns For Hire
Location: Perth
Director: Stephanie Fletcher
Launched: June 2009.
URL: gunsforhiremedia.com.au, gunsforhire.com.au
2) Name: Guns For Hire
Location: Sydney
Director: Michael Field
Launched: September 2011 (claims August 2008)
URL: gunsforhire.com (claims registered 2003)
The Past
The first of this story was heard in March 2012, when Fletcher made a trademark claim after Field held a business launch for his Guns For Hire business in September 2011.
Fletcher applied for a trademark, claiming the new company with same name was impeding on her established business name, and should be amended accordingly. "Michael doesn't agree that there's a conflict of interest here, because he's in Sydney and I'm in Perth."
The Present
In November 2013, IP Australia awarded Fletcher's business the trademark for Guns For Hire and both URLS.
Fletcher's argument: Fletcher argued her Guns For Hire was already established for two years at the time of Field's 2011 launch, and that Field was aware of the Perth firm's existence through email correspondence back in April 2010.
Field's argument: Field objected Fletcher's trademark application, claiming his business had been in existence for longer- since 2008, with domain name registered in 2003, and had not made attempts to trademark the name until it was contested in 2011.
Ruling: The Federal Court concluded that Field's business had not gained a reputation adequate enough to challenge the trademark before the contested date, and "the use of the opponent's trademark would be likely to deceive or cause confusion."
The Future
When the court awarded the trademark to Fletcher, her lawyers ordered a cease and desist letter to Field. He denied receiving the letter, and is adamant he is still within his rights to use the Guns For Hire name. "It's an ongoing matter… and the fact that a trade mark has been awarded we still have a pending application with IP Australia and we have never received a cease and desist claim."
Fletcher, meanwhile, will continue campaigning to secure the protection of her firm's trading name. "I can't emphasise enough the importance of protecting your intellectual property and registering a trade mark for your brand before problems arise."
This article is sponsored by Discount Domain Name Services, Cheaper Domains , and Information Brokers .